Sun Shade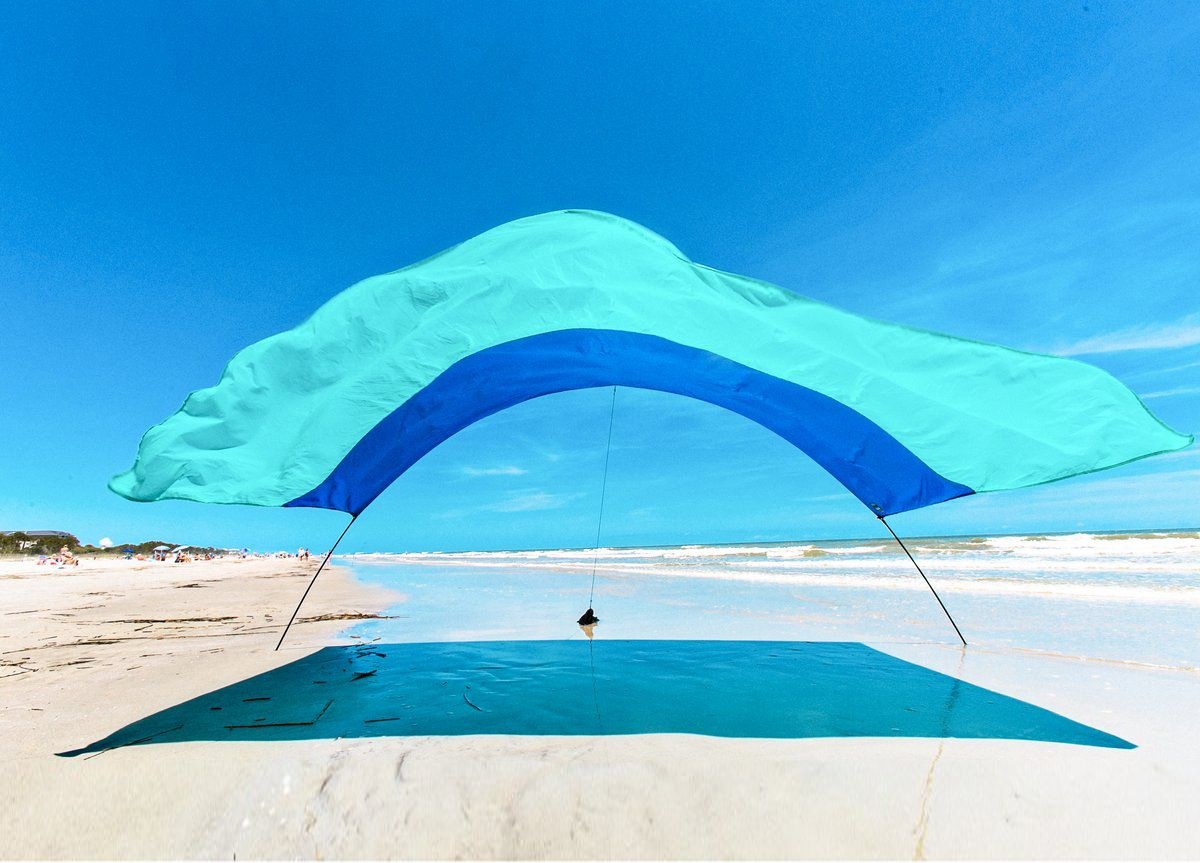 The Sun Shade Canopy is lightweight, easy to set up, and provides shade for
everyone. It works with the slightest ocean breeze to cast ample shade.
The free-flowing design works with the wind, not against it. The Sun Shade Canopy weighs less than 4lbs and one person can set it up in less
than 30 seconds.